Day 5 concluded
---
[ Follow Ups ] [ Post Followup ] [ Yellowstone Up Close and Personal Chat Page Version 1.60 ] [ FAQ ]
---
Posted by Rick (71.72.159.41) on 10:52:53 07/16/14
In Reply to: Day continued posted by Rick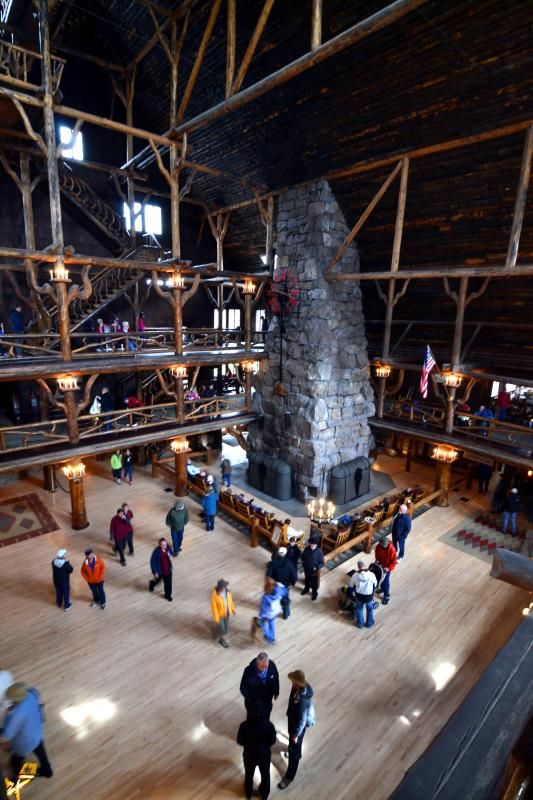 (Brief health note: For the past 25 years or so I've had a condition called Crohn's disease. For most of that time it has been more or less held in check, but a year and a half ago it busted out of remission and has been giving me issues. We switched medications last summer, and that worked for maybe six months or so but then it just quit working. Between waiting for insurance to give approval and all, it wasn't until the beginning of May that I got started on something ELSE. That new one seems to be working reasonably well so far, but of course that only gave me five weeks or so to "recover" before our trip. My dream of gaining back any significant portion of the 35 pounds I've lost since the beginning of the year and getting back some strength and stamina before the trip was, well, mostly that--a dream. So physically I was in fairly lousy shape. It didn't ruin the trip or anything, but I did have some problems now and then--which comes into play here.......)

When we got back to Old Faithful, the rain was mostly holding off, just a bit of an intermittent drizzle, but the wind had increased and the temperature decreased. I got a nasty case of the chills and shakes, so I ended up spending the next few hours holed up inside the Inn, writing postcards to my students back in Ohio. In the meantime, the girls first walked through the basin with Mom to see the sights, then set off on their own to explore the various shopping possibilities offered by the area.

Eventually we all came back together in the Inn and then walked to several of the stores so the girls could make some purchases (I had the credit card, ha). Following some ice cream at the main Ham store, we set off back toward "home," Gardiner. That took a while (the construction at Norris, remember), but in good time we arrived back at our cabin. After showers and some general hanging around, we called it a night.

More later......
---
---
---
[ Follow Ups ] [ Post Followup ] [ Yellowstone Up Close and Personal Chat Page Version 1.60 ] [ FAQ ]