Trip Report: Day 6
---
[ Follow Ups ] [ Post Followup ] [ Yellowstone Up Close and Personal Chat Page Version 1.60 ] [ FAQ ]
---
Posted by Rick (71.72.159.41) on 11:35:30 07/18/14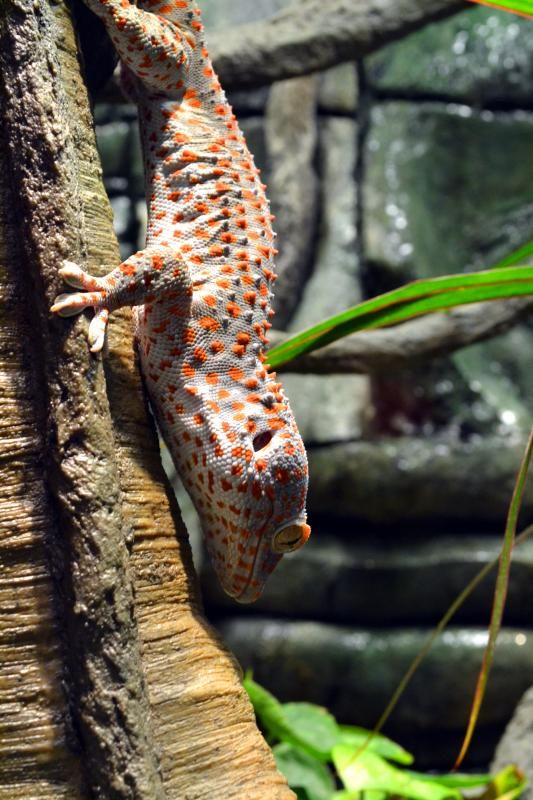 June 18

The same predawn routine: wake up, climb down out of the top bunk of the bed, go to the cabin window and look out. Low dark clouds, a steady drizzle, and high winds. Sigh. Fine, time for Plan B.

After another hour or so I got everyone up and moving. Once out the door and in the car we headed north out of Gardiner rather than south into the park--going to Bozeman to visit the Museum of the Rockies. Of course, we were supposed to have done that our first day in the region, but Mom's airline adventure changed things up. So, we'd spend the morning there today and then see where the weather left us.

Honestly, I still haven't decided exactly how I feel about the museum now. I knew it was small, but wow, it is SMALL. There are really only two permanent exhibit areas--one the renowned dinosaur hall, and the other a sort of history of the west hall with artifacts and vehicles from both early pioneers and Native Americans. Probably very interesting if that's your thing, but we didn't spend a whole lot of time there. (Oh, and there is an area upstairs for younger kids with some sort of Yellowstone theme, but we didn't get up there.) The dinosaur hall is cool but somehow less than I was expecting--I mean, they boast of having the most T-Rex specimens in the world (14, I believe), so where were they?

Okay, enough criticism. The museum also has a really nice temporary exhibit area, and at this time they were featuring geckos. Turned out that geckos are a whole lot more varied and interesting than any of us had imagined, and we spent the majority of our time checking them out. Didn't take any notes, and I don't know anything about geckos, so the pictures are pretty much all you get.
---
---
---
[ Follow Ups ] [ Post Followup ] [ Yellowstone Up Close and Personal Chat Page Version 1.60 ] [ FAQ ]