Day 10 continued
---
[ Follow Ups ] [ Post Followup ] [ Yellowstone Up Close and Personal Chat Page Version 1.60 ] [ FAQ ]
---
Posted by Rick (71.72.159.41) on 08:59:28 11/01/14
In Reply to: Day 10 continued posted by Rick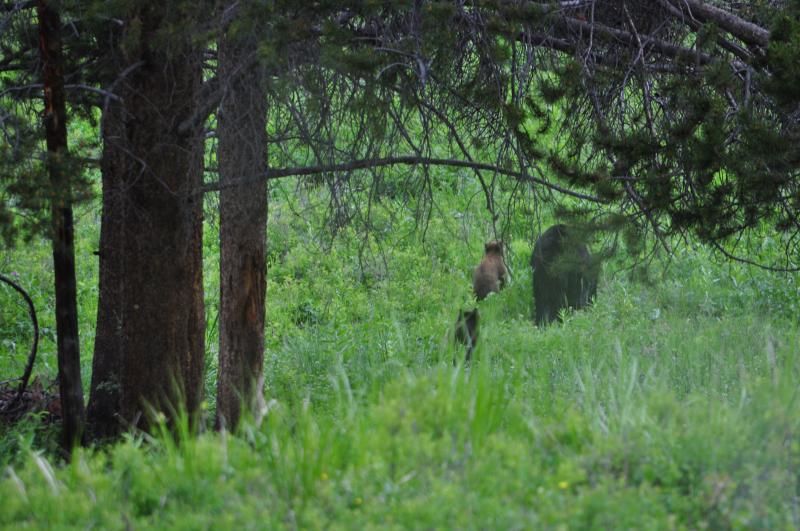 Some bare bear bottoms to finish this set. This is another of Lissa's shots, taken a few miles west of Tower along the way to Mammoth. There were quite a few cars stopped because of these guys--we didn't get a great view, but we could at least add them on to our bear count.

The plan was to head down into Gardiner, get rechecked into the cabin where we had stayed earlier in the week, and rest up a bit before dinner. That's what eventually happened, but we got delayed for a couple hours in Mammoth. Someone had apparently done some drinking and managed to drive their car off the road and into the river in between Mammoth and Gardiner, shutting down the road and trapping a bunch of people at both ends.

We did a bit of shopping and then hung out for awhile in the Mammoth Hotel until the road reopened, then finally made our way to Gardiner.
---
---
---
[ Follow Ups ] [ Post Followup ] [ Yellowstone Up Close and Personal Chat Page Version 1.60 ] [ FAQ ]